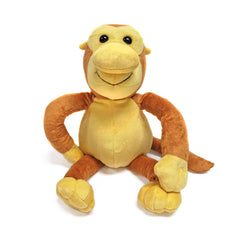 Cuddly Proboscis Monkey Plush Toy
The proboscis monkeys are one of Sabah's star residents that rule the trees of the Bornean rainforests and mangrove swamps. If you prefer a cuter proboscis monkey plush toy for the kids or the kids at heart rather than our other more intricate offerings, then we've got just the one for you!
This little toy is made from 100% hi-pile material and is about 13 inches in height.